With all the cutting edge equipment designed to fit in our pockets and available out there, is a camera relevant anymore? This has been the question on everyone's mind for quite some time. Even the техно team will admit that we more spontaneously reach for our phone these days than for our camera. And this is coming from a team of guys with a passion for gear and some of the best cameras on the market…
So why do we all tend to use our phone or even more lightweight gear rather than a good old camera? Is it out of habit, laziness or because cameras have failed to challenge, as of lately at least, the ease of use and most importantly, the increasingly outstanding features and prowess of the latest "pocket" devices on the market?
Convenience certainly comes first. Not only is our phone always on hand, but it can also be equipped with drastically improved lense technology, on par with some of the regular camera lenses. Besides, and we addressed this topic in our latest lenses crash test article, phones often combine advanced photographic abilities and lightweight equipment, which makes them enticing compared to heavyweight cameras, regardless of the performances of the latter. If you are a frequent traveler, you'll probably agree with this statement: packing light makes for a more pleasant journey. You don't want your gear weighing you down when you are walking/hiking/mountain climbing/canoeing [you name it] to get the perfect shot!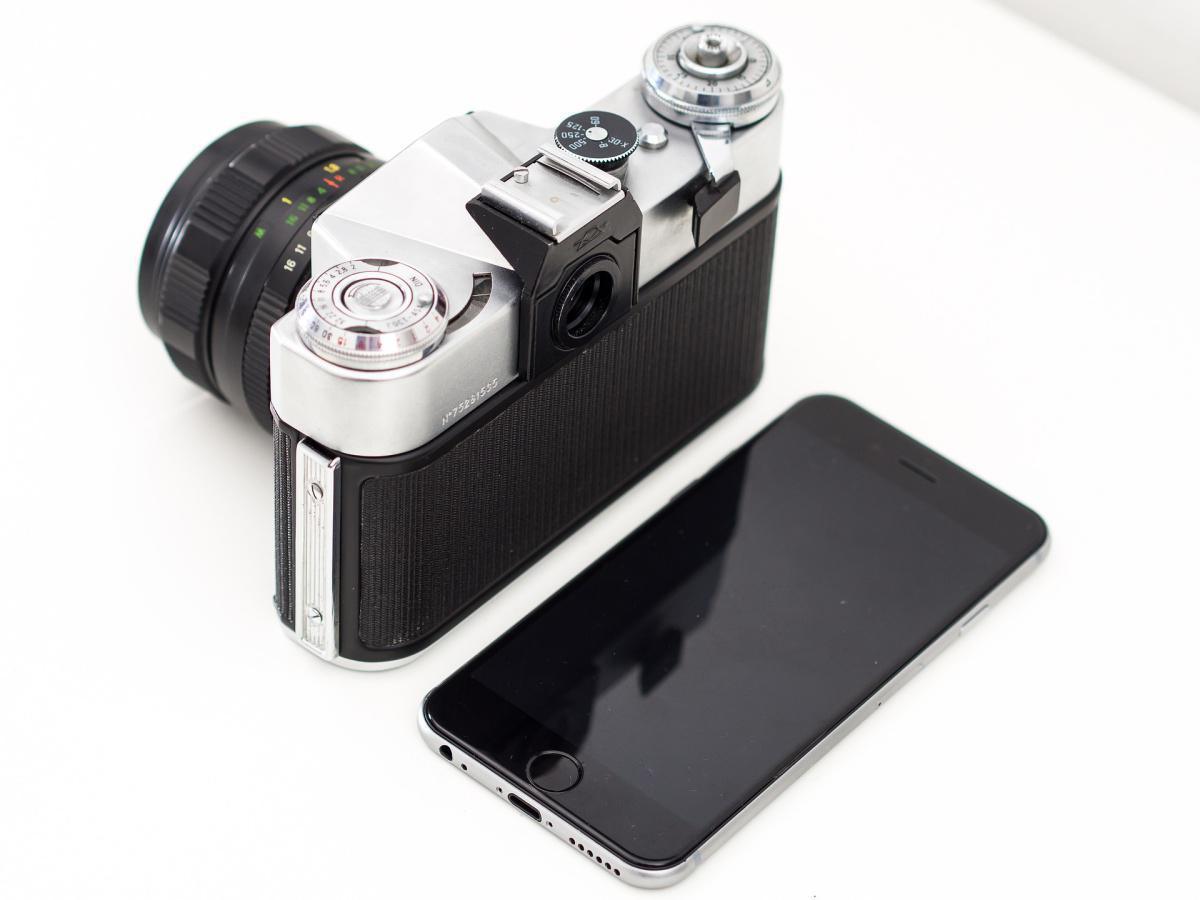 This is becoming true for video makers as well. Whether it be through smartphone usage or the competition of lightweight cameras, regular video cameras can be shunned when it comes to picking the right equipment for a shooting, especially outdoors. The quality of the lense offered by lightweight gear is now undeniable, but also, stabilization technologies have invaded the field of mobile and adventure/sport cameras, to a point where achieving a state of the art camera shot is no longer reserved for professionals and cinematography cameras anymore.
Of course this is also testimony to a new take on photography and filming. With regular cameras digitalizing themselves, cinematic quality isn't achieved through the quality of the film (the roll of film rather), but with after effects. This is also probably why smartphones and lightweight cameras are challenging heavyweight equipment. Because, after all, if at the end of the day, pictures and film alike are meant to be touched up with filters, why not choose convenience over tradition, since traditional filming is long gone anyway...